Was strollin' around the "old town" area of Bangkok the other day. This coffee shop I went was pretty close to Thailand's Temple where there's Emerald Buddha. The chocolate fondant was great! Check them out if you're in Bangkok. The place is
"The Deck".
Or you can also click
here.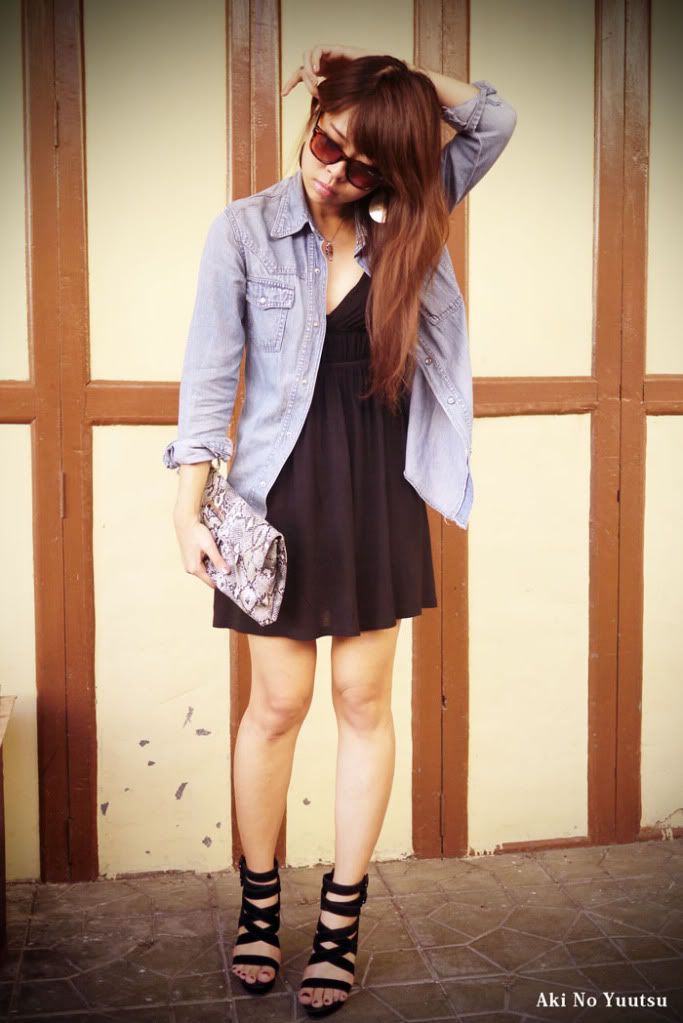 Denim Shirt / My Mom's
Black Dress / Some market near my house...
Heels / Bershka
Clutch / Some market near my office...