Bangkok's still hot...
Usually it's a bit cooler around November, but I don't know what's going on with the heat here... but i still try my best to add Fall/Winter stuff into my outfit...
This will probably be the last outfit for November, as I'm flying to Sydney tomorrow... and I don't think I'll have time to blog... but... keep in touch on Facebook, twitter, and Instagram!!!
バンコクはまだ暑いです。
11月ってもっと涼しいような気がしたんだけど。暑くても、何とか秋・冬ものをコーデに取り入れようとする私です。
11月のブログはこのコーデが最後になると思います、明日からシドニーなので。あ、でもフェイスブック、ツイッター、インスタグラムはやってると思いますので、よかったらフォローしてくださいな!。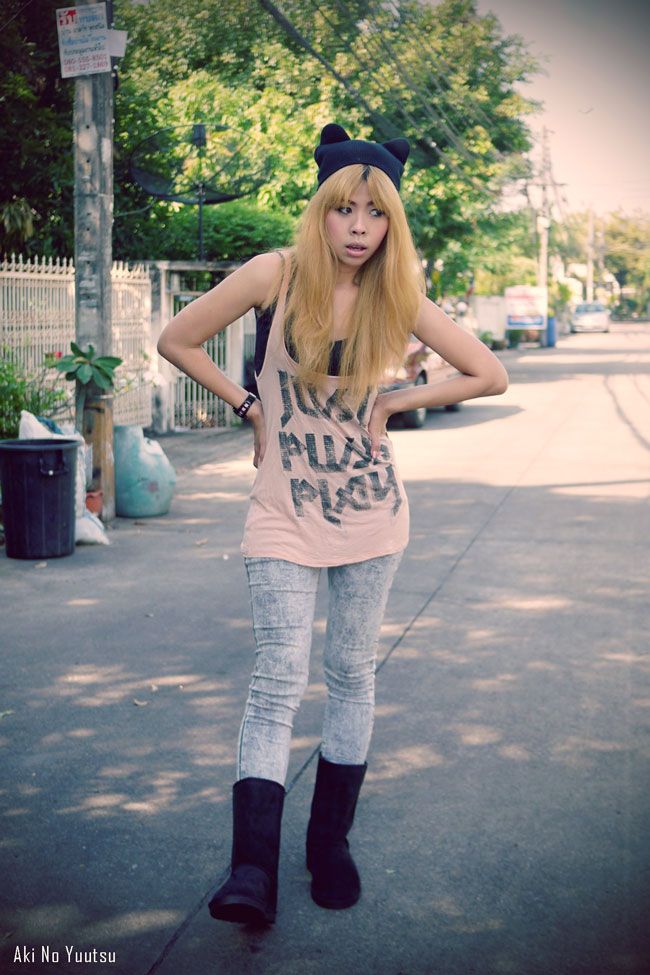 Cat Ear Beanie / Freebie from Japanese Magazine
Long Tank Top / BERSHKA
Jeggings / Flea Market
Fluffy boots or Mouton Boots / GALSTAR