I had this phobia where I am always afraid that if I wear white outfit... I'm gonna somehow stain it or make it dirty. I mean, white shirts and t-shirts are fine, but when it comes to skirt, dress, or pants... I always had that phobia.
But now that I got this clear / transparent bag in white...I kinda wanna go back and re-challenge myself. And here I am.
「白」って すごく素敵だと思うんだけど、何か汚れちゃうんじゃないかっていつも心配しながら着ないといけないから、あまり着なかった。シャツとか、トップスはいいとして、ドレスやパンツはちょっとあぶないよね。
でも、最近はこのクリアバッグを使うようになってから、なんだか「白」っていいかもって思えた。なので今日から私はまた「白」にチャレンジします!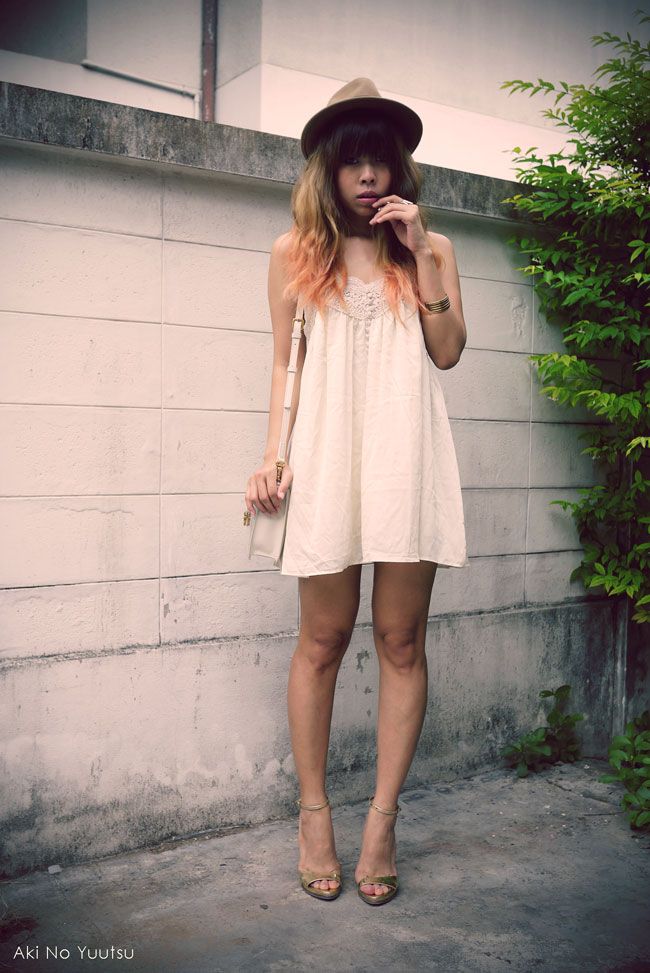 Hat / Shibuya 109
Dress / Vintage
Bag / Marc by Marc Jacobs
Shoes / ZARA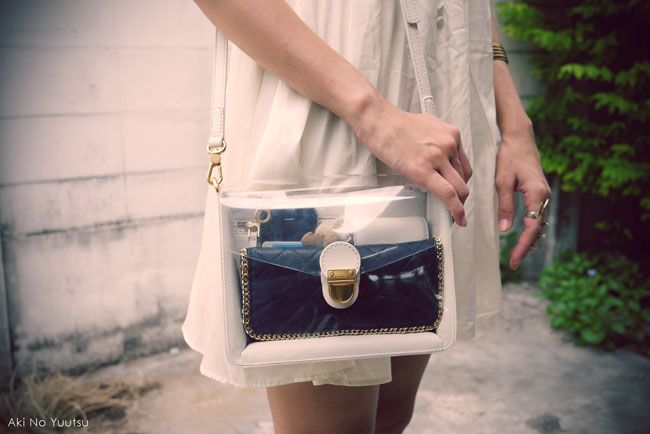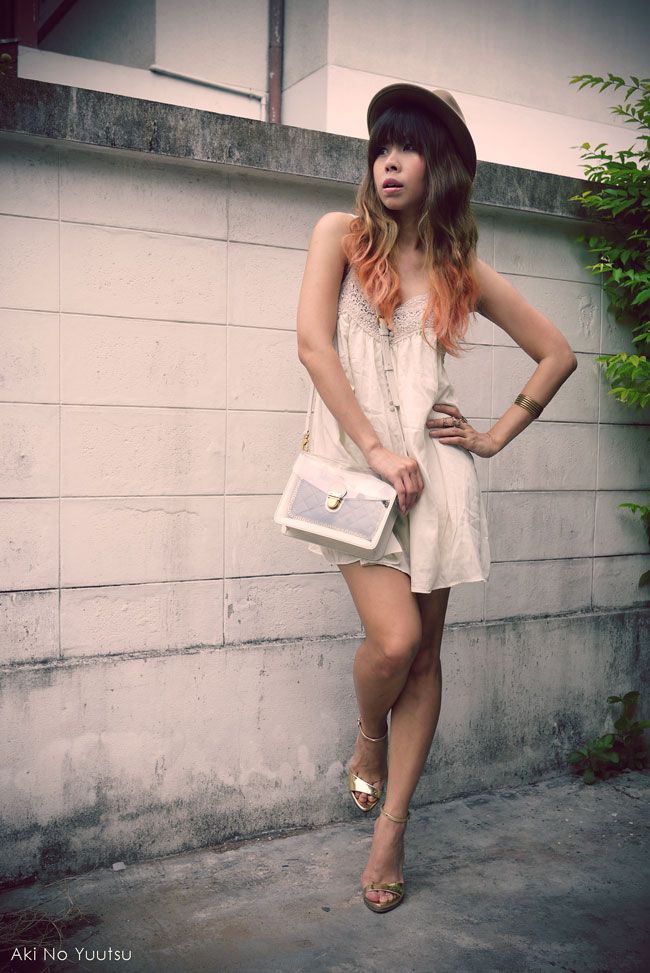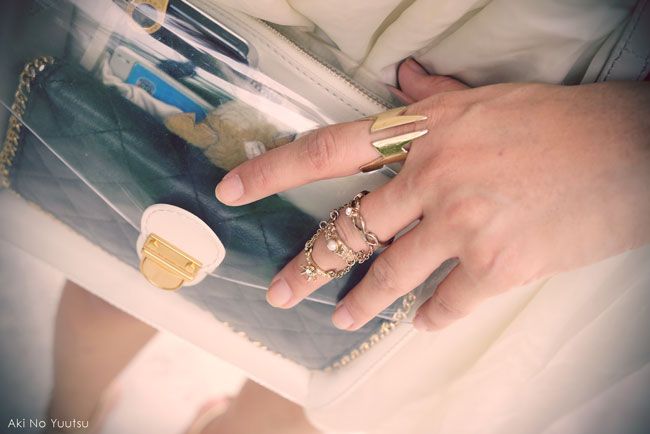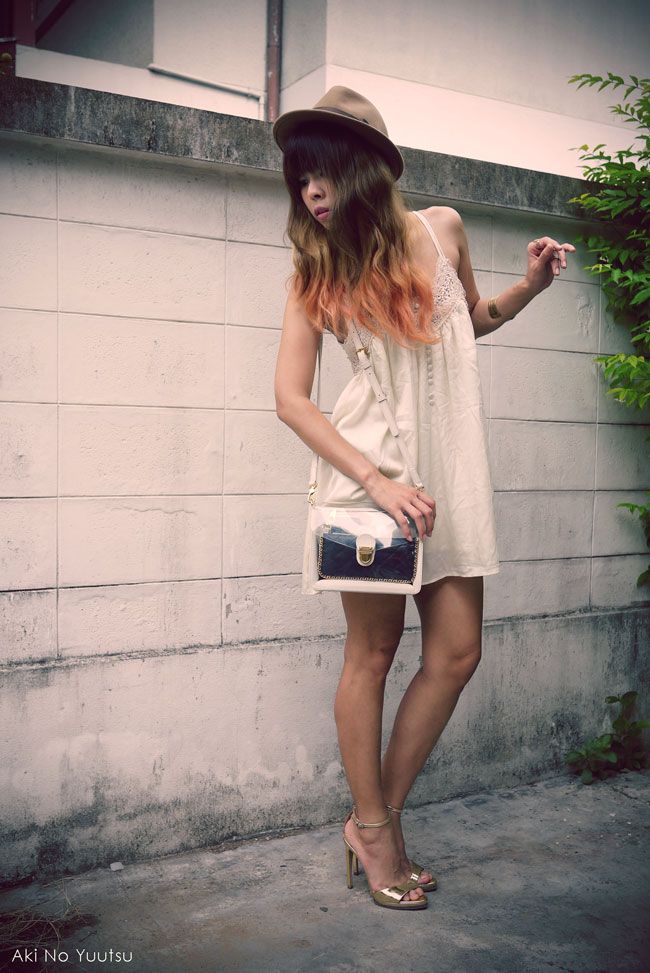 I've got some messages on my Facebook inbox asking about my bag. So I'm gonna answer some of the questions here.
1. The bag is Marc by Marc Jacobs clearly crossbody
2. Yes, they have more than one color... (You'll have to google this, or go to their website)
3. I got it from
Reebonz Thailand
4. What is Reebonz? Go read their
about us page here
. Or you can go read my previous post about the website
here
.
5. Are they reliable? Don't worry... they are legit! Meaning all brands are the real one eh!
Reebonz Thailand is the only authorized boutique in Thailand that sells brands like Tory Burch, Miu Miu, Chloe, Rebecca Minkoff, Celine, Michael Kors, Reed Krakoff,Valentino, and more....
They have a lot of flash sales, so you better keep updating and visit their website.
*************************************

And for my lovely friends and readers, Reebonz Thailand is giving you guys a

discount code

here!!! Click on the link down here and register to get a free

500 Baht credit

upon sign up!



http://www.reebonz.com/invite_code/AKI




*************************************
For more information about Reebonz Thailand:
Please visit
Reebonz Thailand
Reebonz Thailand's Facebook
Reebonz Thailand's Twitter
Reebonz Thailand Instagram