White is actually fun.
Why didn't I do more white outfit before... I guess it's the phobia of dirtying. The fun thing about white is that, you can do sweet, cool, grungy, elegant, professional... also party (But I wouldn't recommend, coz in the dark you don't know who's gonna spill stuff on you).
「白」ってケッコウ楽しいかも。
今までなんであんなにさけてたんだろう。まぁ、汚れるのがこわかっただけだと思う、、、 白っていろんなコーデが楽しめて、便利。スィート系、クール、グランジ、エレガント、プロフェッショナル、、、遊びでもいい(あ、夜遊びは気をつけるべし。誰が何をこぼすが分からないからね、くらいし。)
By the way, thank you for the interest in my bag and how I got it. I have several mail asking how to get them. I've actually posted in my one of my post here. But I guess, I didn't write it clear so... here is an easier way to know
Reebonz Thailand
more.
タイにいる方はREEBONZ THAILAND
をチェックしてみてください。私のカバンはそこでゲットしま
した。
***********************************************************************




If you are interested in Reebonz Thailand, I have an invite link for you here
INVITE CODE

***********************************************************************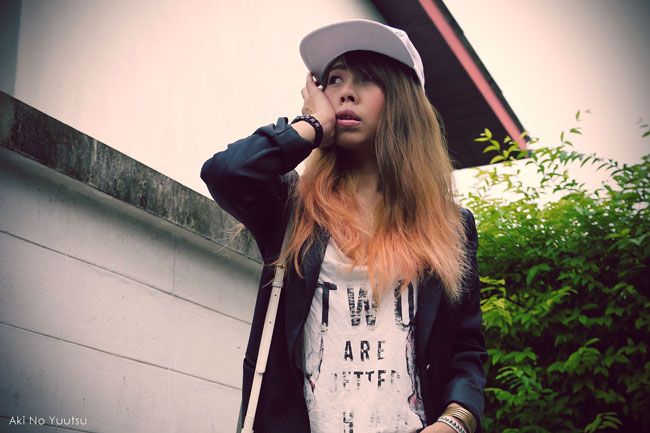 Cap / Terminal 21
Blazer / Flea Market
Bag / Marc by Marc Jacobs (Reebonz Thailand)
Heels / ZARA