Definitely!
I think shoes are a very important element in the whole entire outfit. It summarizes, concludes, and defines the style you are rocking. I will spend a lot of time in shoe shopping, more than clothes. I'll surf the internet, go to stores, just to find the shoes I want. I usually have in mind what kind of shoes I want, and go hunt for them.
In the beginning of each season, I'll browse through a lot… I mean a lot of magazines and websites, just to do a research on shoe trend. Then I'll briefly make a list of what I want, and then go out to hunt for them.
It is not easy to find the exact right shoes with the budget you have in mind. But finally, finally I've found a place to look for shoes I can't find in Bangkok. That is yesstyle.com. I know that a lot of people might think of cosmetics and beauty stuff when it comes to yesstyle.com. But they actually have a great selection of shoes as well.
I've already bought 2 pairs of shoes from the website, and so far satisfied.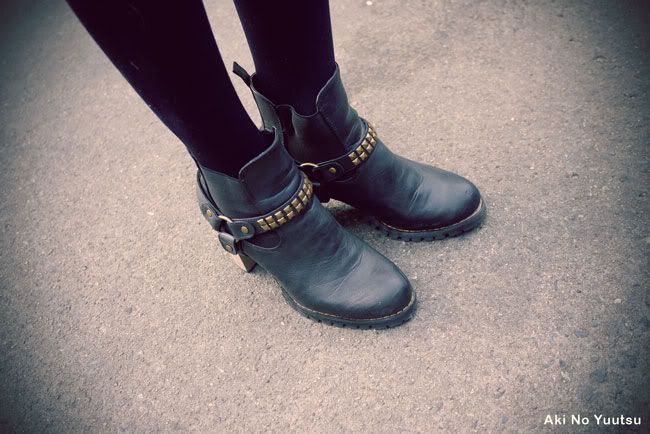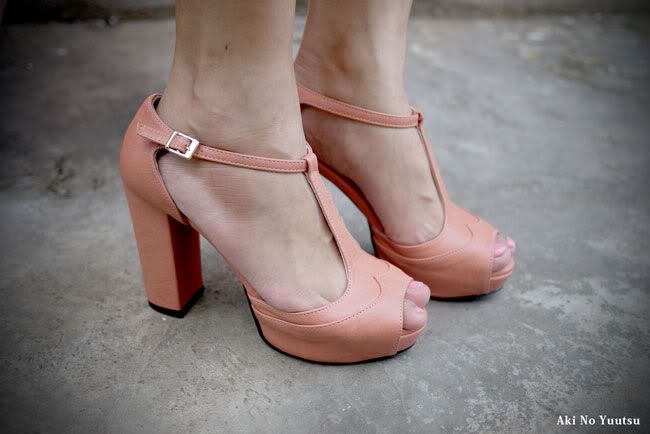 And today, for anyone who wants to buy shoes from yesstyle.com, just click hereand use the coupon code below for extra 15% discount. This coupon can be applied towards all shoes on their website. You can also use this coupon on already discounted pairs of shoes to save more.
Coupon Code*: EXTRA15OFF
________________________________________
No minimum purchase required!
Ends April 11th, 2012
And these are some of my list of shoes I'm thinking of buying. Arrrrggg….!!! I love them all!!! (>w<)
1. Faux-Leather Wide Strap Sandals (midnightCOCO)
2. Bow Ankle-Strap Wedges (iGirl)
3. Ankle-Strap Peep-Toe Wedge (Mancienne)
4. Tassel-Accent Platform Wedge (Grace Candy)
5. Studded Ankle-Strap Peep-Toe Wedges (Smoothie)
Some terms and conditions.
-There is no minimum purchase, but this coupon applies only to shoes.
-Coupon applies towards the shoes, but not towards other items in the order, and not the shipping or reshipping charges.
-This offer limits only 1 coupon per customer and only 1 coupon per order.
-To use the coupon, please enter the coupon code in the "Coupon Code" field during the check out process.
-The offer starts from today until April 11, 2012.