Went to this whole sale mall call
Platinum Mall
in Bangkok.
Trust me, it's awesome, the whole building is just .... shoes, bags, clothes...etc... If you guys have any chances to be here in Bangkok, this is definitely a place to come shop. I did a little video on shopping at Platinum Mall, at this shop call "Rum Raisin"... and picked up a few things (the video's at the end of this post).
"Rum Raisin" is on the New Platinum 2 building, 2nd Flr. Room No. 26
My new laptop bag is from "Gusto Grocery" in New Platinum 2 building, 4th Flr. D 220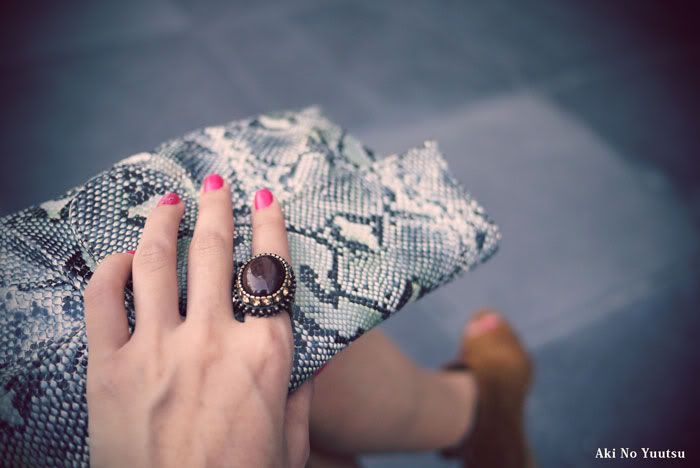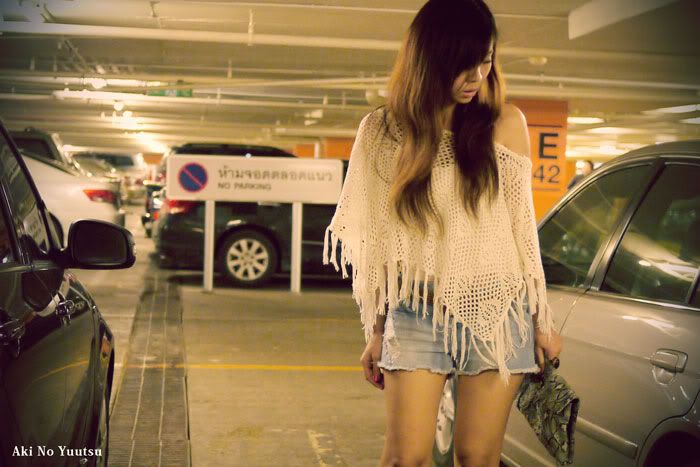 Poncho / Hong Kong
Shorts / Forever 21
Wedges / Bershka
Clutch / Flea Market near my office
Earrings / Forever 21

This is my first video, and the quality is not that good as yet... I'm trying.