GiveAway!!!
*日本の商品なので、東南アジア限定の企画にしました。(日本だったらマツキヨですぐ買えるもんね)。
Giveaways for my readers in Southeast Asia region. Which are:
Brunei
Cambodia
East Timor
Indonesia
Laos
Malaysia
Myanmar (Burma)
Philippines
Singapore
Thailand
Vietnam

As for international give away, will make sure it happen soon.
To enter
1. Subscribe to my Facebook (if you are already in my friend list, then skip this)
2. Or Follow me on Twitter
3. Leave a comment below. Tell me who's your favorite Japanese artist male and female (can be a band). Your favorite Set and your email address.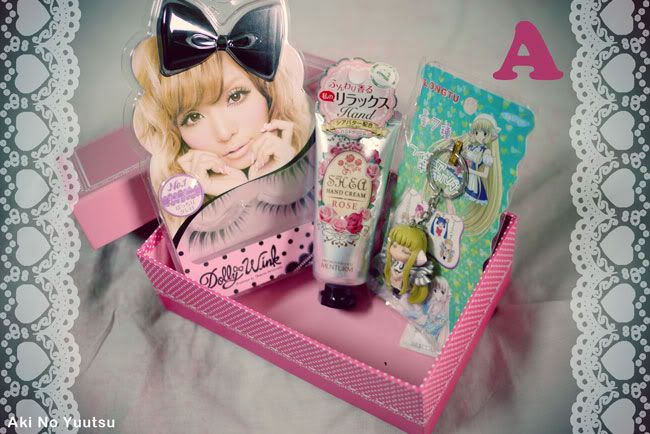 Set A
1. Dolly Wink (No.1)
Produced by Tsubasa Masuwaka
2. SHEA Hand Cream (Rose)
By Mentrum
3. Key chain
Set B
1. Dolly Wink (10 Sweet Cat)
Produced by Tsubasa Masuwaka
2. SHEA Hand Cream (Lavender)
By Mentrum
3. Key chain
Set C
1. Harajuku Doll Series (No. 501)
Produced by Kyary Pamyu Pamyu
2. SHEA Hand Cream (Sakura)
3. Key chain
Ends on April 16th