Hi there all!!!
Just went to the COACH's Spring collection event!!! Got to say, the colors are so sweet and vivid! I don't think I have to explain much about the brand, COACH. I mean, it's a leading American brand that's been around for 70 years, nothing much to say from my side...
For this collection, they've included updates to their core collections, especially their newly launched Legacy line. New colors, leathers and silhouettes give the core women's collections a fresh new look for the season.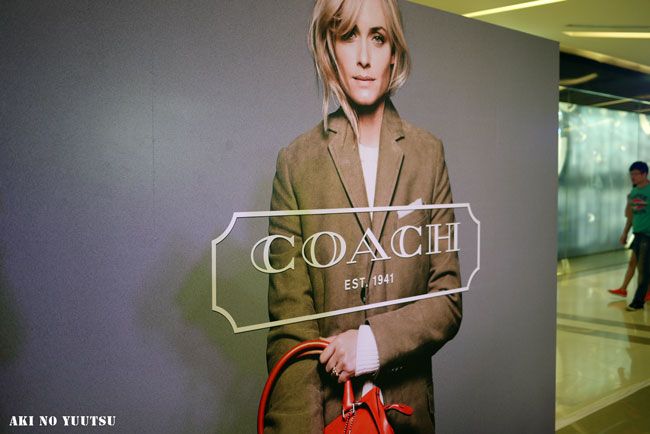 Here are the details from their press kit... (I guess it's better to hear it from the bran, than me trying to explain... LOL)
THE LEGACY COLLECTION
Inspired by the most iconic styles in the Coach archives, the Legacy collection continues into Spring 2013 with an assortment of classic and updated silhouettes in an array of fresh new colorways. Legacy leathers range from the rich, durable glove-tanned core of the collection—a lightweight update of our original Coach Glove Tanned Cowhide—to luxurious, unexpected textures such the new perforated leather. All come with a pair of raw-cut, hand-edged Legacy leather tassels.
THE MADISON COLLECTION
The refined Madison Collection returns for spring, updated with a vibrant color palette and colorblocking. New silhouettes include the sophisticated and functional Carryall and the all-purpose Large East West Tote. Our exclusive Gathered Leather returns in rich new shades, while our limited-edition Madison Pinnacle Collection expands to include two new silhouettes: the sophisticated Lia and the elegant Emma. Both are accented with chain-link hardware that complements their luxurious, limited-edition leathers.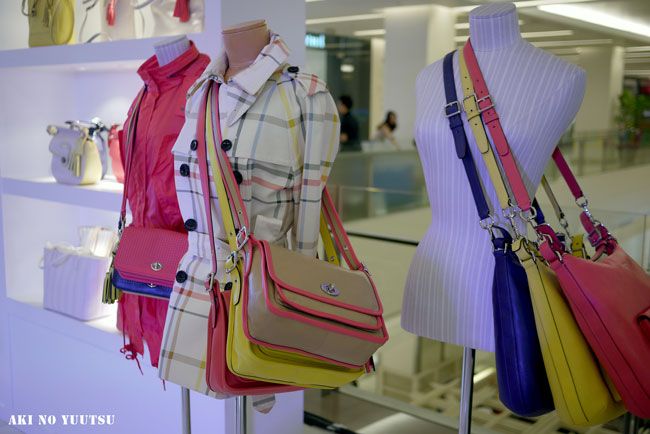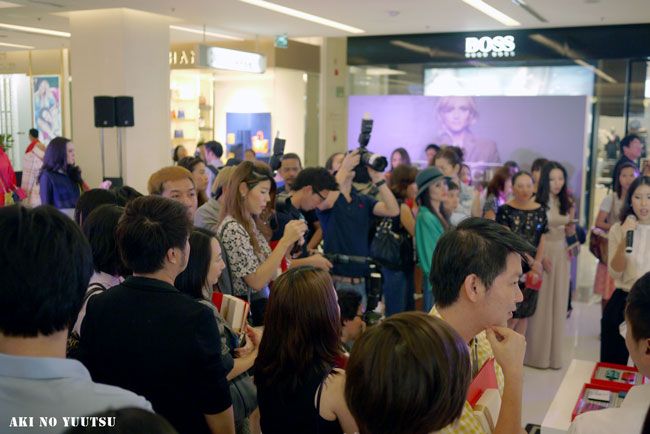 Here's the 2 models at the event. My goodness... what do they eat to have such long legs! There was a guy model too... but the photo I took wasn't that good... so... enjoy this 2 ladies...LOL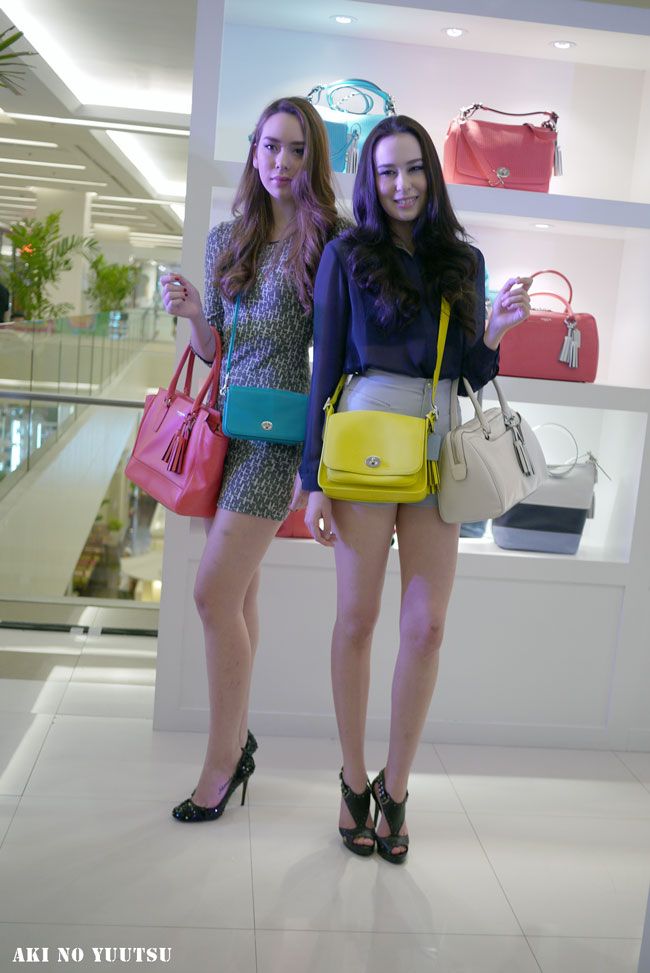 Another high light of this event was to introduce the new layout and decoration of COACH shop. We can see here that the whole entire space got that feel and art direction from New York shop.
I love the "Ticking Wall"!!! An interactive wall of bags where customers and come and try out the touch and feel of the bags. I mean... I was just standing there and already I feel like picking one of them to carry around... LOL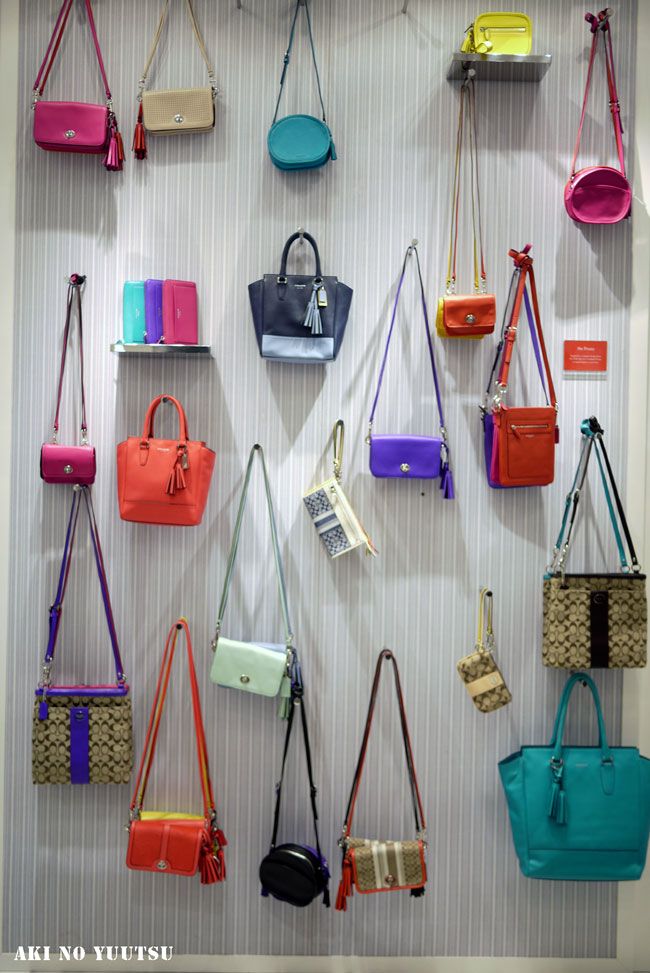 There's actually so many new stuff being introduced in this collection, but here are some of my picks. (Not that I'm gonna buy all... but out of all the bags... I think these are super cute!)
By the way, the men collections are also very vivid. I think the green one here is really great. If only my boyfriend carry bag... I'd love to see him carry the green one... but too bad, my boyfriend is the "no-bag" type.
They also have other accessories that goes with the collection, and phone case are one of those.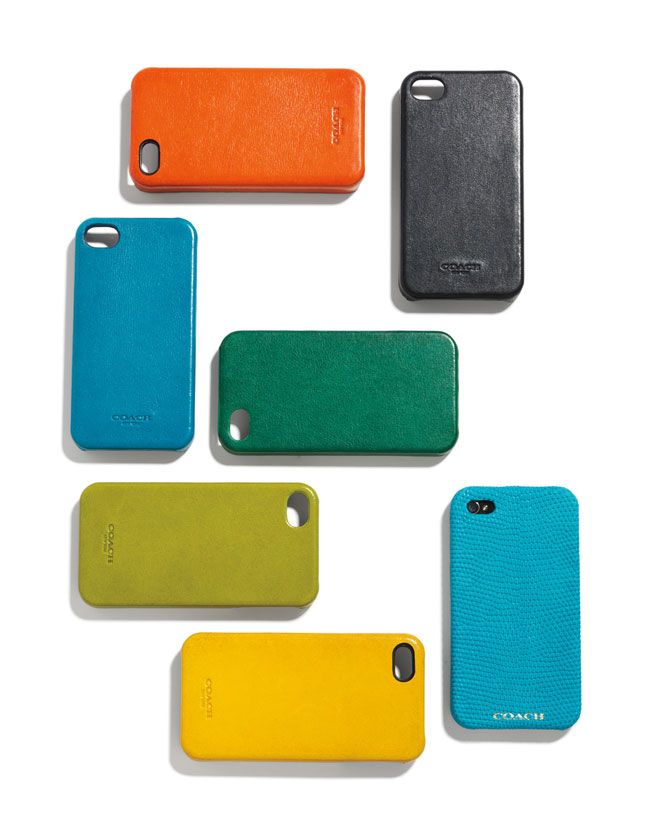 What I wore to the event.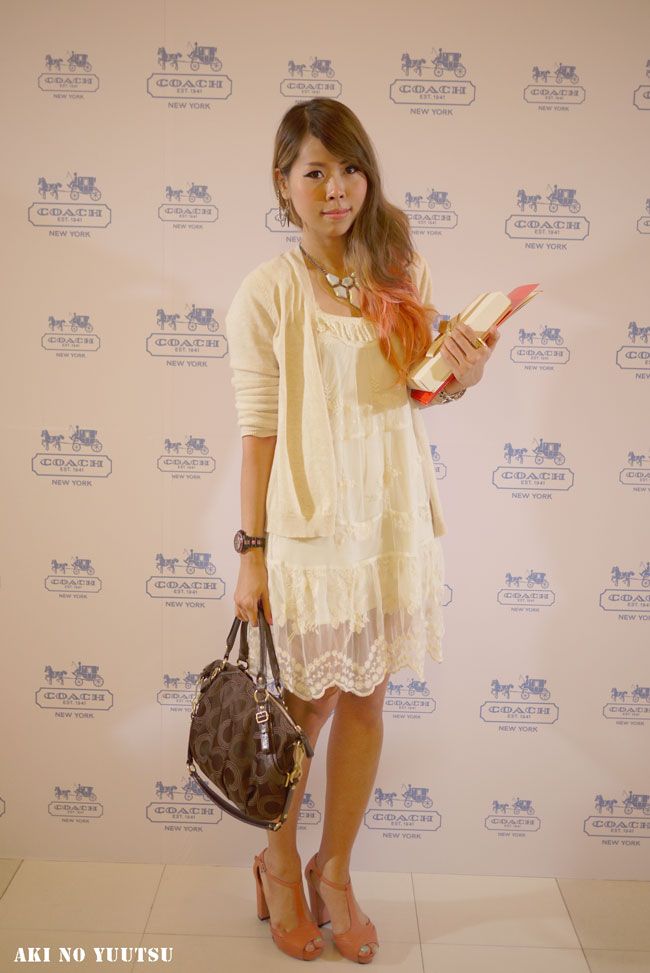 Went with my blogger friend.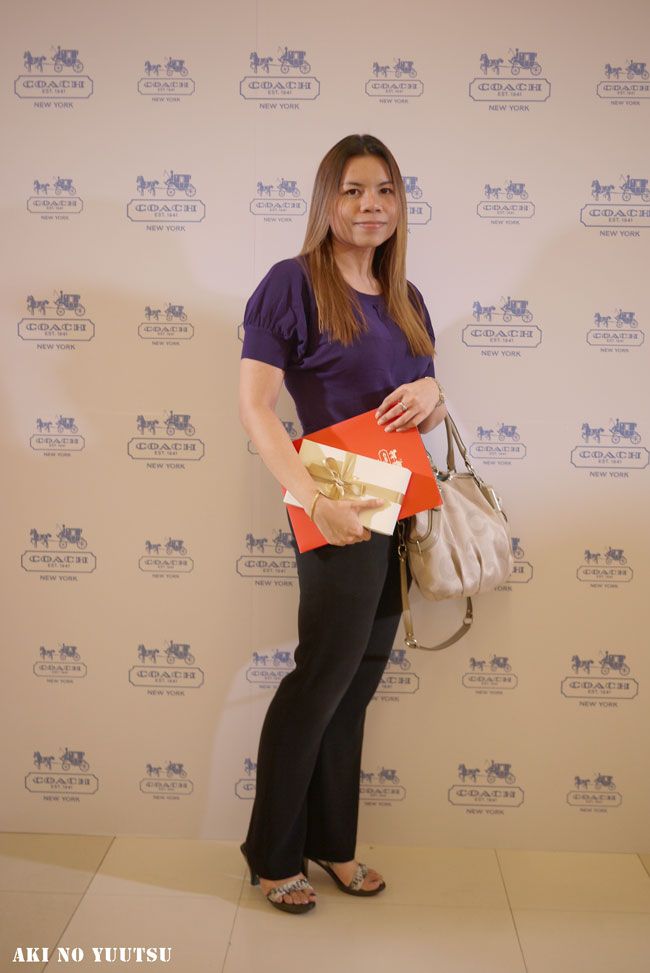 COACH Spring-Summer 2013 Women's Collection is available at:
COACH CentralWorld 1F, Tel. 02-646-1881
COACH Central Plaza Lardprao 1F, Tel. 02-541-1155
COACH Siam Paragon 1F, Tel. 02-129-4664
COACH Emporium Department Store 1F, Tel. 02-259-8649
COACH Central Chidlom Department Store 1F, Tel. 02-251-4699