Storm and Rain everyday here in Bangkok, which makes the weather really cool. I think Bangkok was cooler in the month of August than Japan. Well, but Japan is getting ready for Autumn, which we don't have that here in Bangkok, but I'm still gonna enjoy the fall trend.
Like I told you before, I'm no make-up guru, so the Urban Decay NAKED palette was too complicated for me... (I don't know how to use such various color...). So... right now I'm enjoying Victoria's Secret's Metallic Eye's palette.
And also currently experimenting on bold lip color.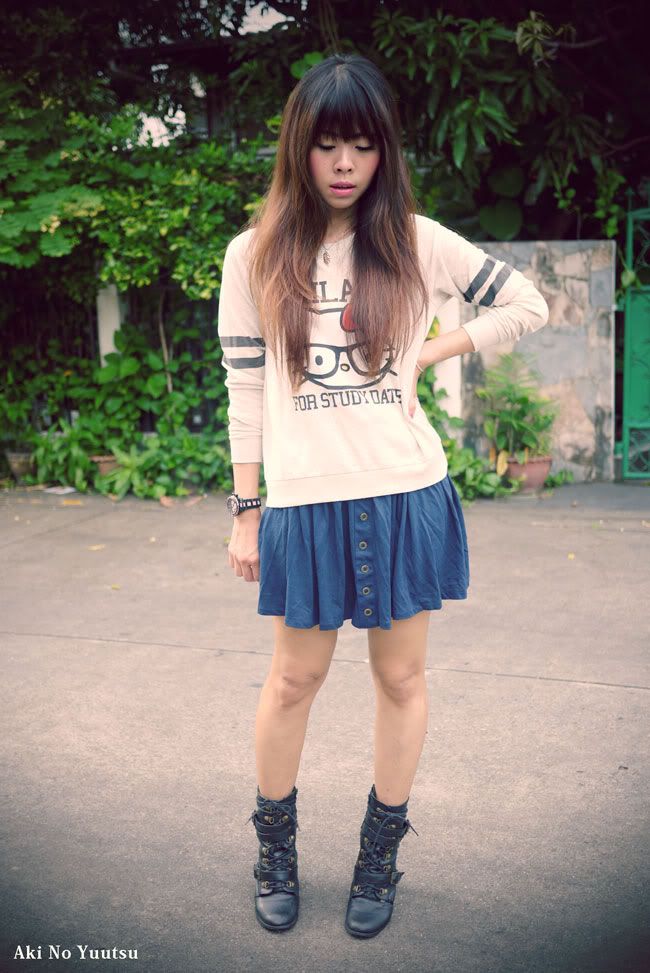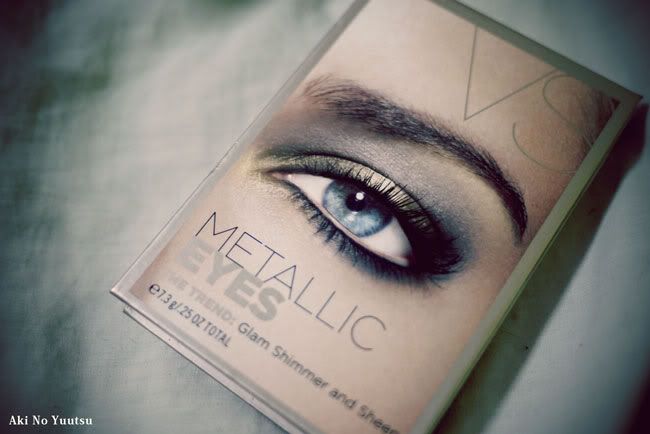 Top / Forever 21
Skirt / Forever 21
Boots / Harajuku