บริการส่งอาหารเพื่อสุขภาพ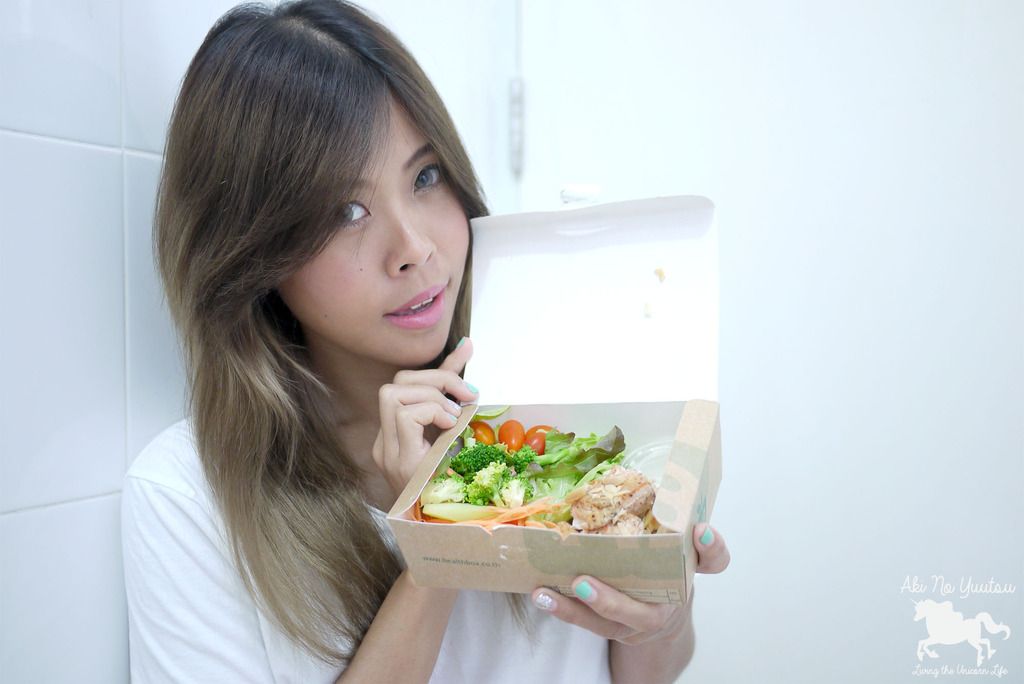 "You Are What You Eat"… is probably heard and seen everywhere. To get in shape, or to say, to get your ideal body, there's a price to pay. It's not even price, you just have to be committed. It is not just simply doing something for a certain amount of time and expect miracles to happen. The journey towards your ideal body is a change of lifestyle, a change of mindset.
"You Are What You Eat"… หรือถ้าแปลตรงตัว "คุณคือสิ่งที่คุณกิน"… คงได้ยินและได้เห็นกันทุกที่ทุกหนทุกแห่ง เพื่อให้ได้รูปร่างในอุดมคติของเรา มันก็ต้องมี การแลกเปลี่ยนและทุ่มเททั้งเวลาและเปลี่ยนพฤติกรรม มันไม่ใช่แค่การทำไปซักระยะหนึ่งและหวังว่าปาฏิหาริย์จะเกิดขึ้น มันคือคือการเปลี่ยนแปลงวิถีชีวิต การเปลี่ยนแปลงความคิด
I know many people are drawn to phrases like 'lose xxkg in xxdays', 'miracle food that will help you lose weight fast', 'easy exercise that will get you abs in xxdays'… something like that. Phrases and ads promising that you will lose weight within a certain amount of time, or how easy it is.
Aki รู้ว่าหลายคนอาจจะถูกดึงดูดด้วยคำพูดหรือประโยคเช่น 'ลด xx กก.ภายใน xx วัน' 'สารอาหารหัศจรรย์ที่จะช่วยให้คุณลดน้ำหนักได้เร็วขึ้น' 'ท่าออกกำลังกายง่ายๆ เห็นกล้ามท้องใน xx วัน' เป็นต้น… ประโยคและโฆษณาขายฝันว่าเราจะลดน้ำหนักภายในเวลานั้นๆ หรือวิธีที่ง่ายๆ
I'm not gonna lie. It is not easy. Especially if your mindset remains the same. If you still like to eat your usual food, and has no understanding of the nutrition value you put in yourself… at the end of your 10 days or 3 months of your diet course, you'll fall right back into your old habits, and voila… rebound. And back to 'start' again.
Aki ขอไม่โกหกละกัน มันไม่ง่ายหรอกค่ะ. โดยเฉพาะอย่างยิ่งถ้าความคิดของเรายังเหมือนเดิม ยังคงกินอาหารตามปกติของเราและไม่มีความเข้าใจในคุณค่าทางโภชนาการของสิ่งที่เรากิน ... ในตอนท้ายของคอร์ส จะ10 วันหรือ 3 เดือน เราก็จะกลับไปวิถีชีวิตเก่าๆ ของเรา กินแบบเดิม ใช้ชีวิตแบบเดิม... โยโย่สิคะ และก็ต้องกลับมาที่ 'เริ่มต้น' อีกครั้ง
Don't get me wrong. I love pizza, pasta, chocolate, cakes, waffles, and those good stuff too. But it is about priority. What is more important? A minute of sweetness in your mouth or a month, or perhaps a year long of regret? I choose health. That is why I decide to change my food choice and my food habit.
อย่าเข้าใจ Aki ผิดนะคะ Aki ชอบ พิซซ่า พาสต้า ช็อคโกแลต เค้ก วาฟเฟิล และบรรดาของหวาน ทั้งหลาย แต่มันเป็นเรื่องเกี่ยวกับลำดับความสำคัญค่ะ สิ่งที่สำคัญกว่าคืออะไร? หนึ่งนาทีของความหวานในปากของเรา หรือเดือนหรืออาจจะเป็นปีของความเสียใจที่ยาวนาน? Aki ขอเลือกสุขภาพละกันค่ะ นั่นคือเหตุผลที่ Aki ตัดสินใจเปลี่ยนพฤติกรรมการกินอาหารของตัวเอง และการเลือกอาหาร
Click HERE
to continue reading...