Trying so hard to enjoy the autumn... but... kinda failed... coz it's still sooo hot.
Photo#3 I love this pattern so much, I just bought 2 colors.
Photo#4 New bag! Bought it at a flea market near my office.
Photo#5 Forever 21 stuff... I actually wore them and posted some of them already, but... why not... my recent buy.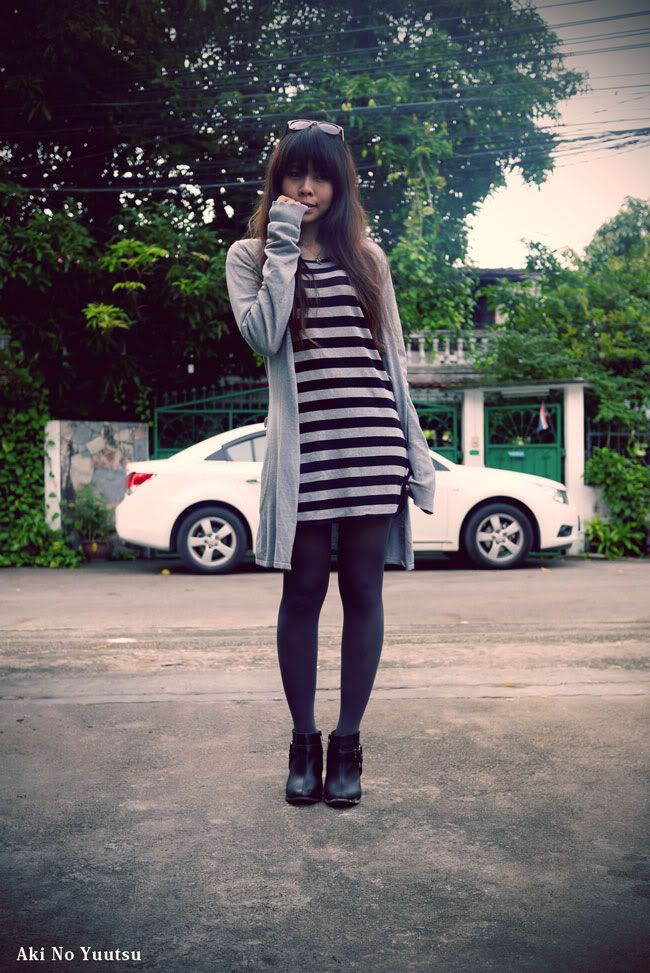 Cardigan / H&M
Strip dress / Flea Market
Shoes / Forever 21